Sign up soon for the FAA Expressive Watercolor Workshop with Alicia Farris! Workshop to be held October 2–4, 2023, 9:30 am to 4:30 pm at the FAA Gallery, 221 N. Central Avenue in Fairborn, Ohio. FAA members and non-members are welcome. Don't miss out on this wonderful opportunity to learn from this award-winning artist and instructor!
In this unique workshop, Alicia will begin by teaching her colorful and expressive style of painting human faces. The second portion of the workshop will focus on her technique using animal subjects. Alicia will provide for registered students, photos of the subjects she'll be demonstrating so that artists may follow along with the demo if they wish. Alternatively, students may use their own subject matter. Whatever the subject, Alicia teaches and encourages her students to paint from their hearts to communicate emotion about what they are painting.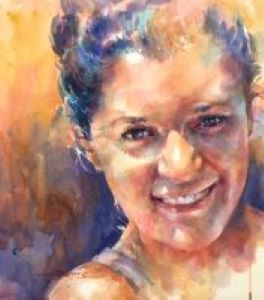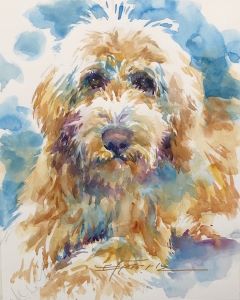 Alicia's work has been included and recognized in numerous National and International exhibits. She is a signature member of multiple National and International watercolor societies and is asked to teach workshops and serve as juror for art organizations nation-wide. View her work and more of her story on her website: https://www.afarris.com . The registration form is available in the FAA Gallery and on our website Home Page under Forms.